The Reading Classic: A Big Success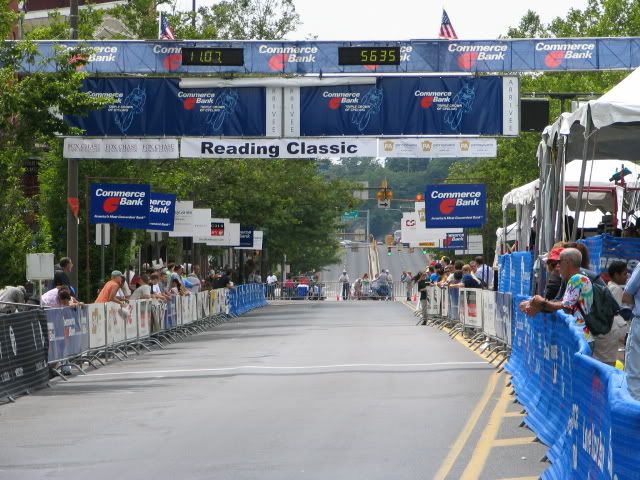 A professional bike race occurred on June 8th in Reading, Pennsylvania and it was a huge success, drawing many people from their homes and neighborhoods to downtown, to City Park, Centre Park and all along the race trail. People from out of town also attended the first annual race, to swell the crowds to over 10-15 thousand people on the streets of the city. There was some concern about traffic, but from what I observed, that was a non-factor and simply something that probably kept some people away. There were stories of suburban workers 'taking the day off', which is simply absurd. Enjoy the day! Enjoy the race and the fun and the spectacle! We need to squash this 9-5 workday mentality we have.
The race itself was actually three separate races, with an amateur race, a women's professional and men's professional. Greg Henderson, from New Zealand and last year's Lancaster Classic winner, won the race after gaining momentum on the final lap. The final lap involved climbing a section of Mount Penn, and proved the defining moment for the race. Tired but determined racers climbed then descended to the crowd's pleasure. There were two local racers in the field: John Delong(50th) and Ryan Dewald(106th of 109 finishers). There were 44 who did not finish the race.
Let's hope that 2007's race brings out even more, so much so that the sidewalks are overflowing with people and traffic. Let's get some people traffic going here, on the same level as what will happen this Sunday in Manayunk in Philadelphia.
To read more about the Classic, the
Reading Eagle
had some tremendous coverage.