Phils Win! Theeeeeeeee Phils Win!!!
The first win of the year happened today behind the bat of one Bobby Abreu, as he slammed a 9th inning, 2 out, full count fastball into the left field stands on a windy day. The Phillies finally win 6-3, ensuring they won't end the day winless, and giving themselves a chance to sweep the doubleheader against the Dodgers.
Ryan Madson had a good start today, going 6 innings and probably would have had the win if some errors and iffy defense behind him hadn't hindered him. Rollins muffed a play, Rowand did, and Abreu did as well. But the offense came through when they needed to, especially Bobby.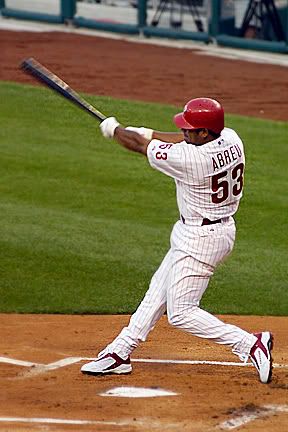 Hopefully this gives Bobby some leeway with the haters who insist on saying that he isn't 'clutch', despite mountains of evidence to the contrary, such as his late and close numbers, his RISP numbers, and his runners on numbers. But hey, most people know that hitting counts whether it's in the 1st inning or the 9th, and they also know that haters will continue to claw at people who they wish they were. It's easy to bash someone making 14 million a year as 'lazy' or 'unclutch' because the conversation is entirely one-way. A player making that kind of money can't respond to his critics verbally because that just adds to the haters' fire. They just have to continue to show them up between the lines, which Bobby just did today.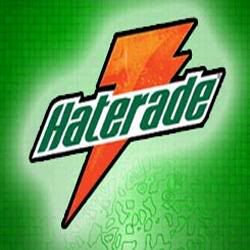 Oh well, enough of that, let's get this sweep!!! Let's head into Atlanta with at least a small 2 game winning streak.